---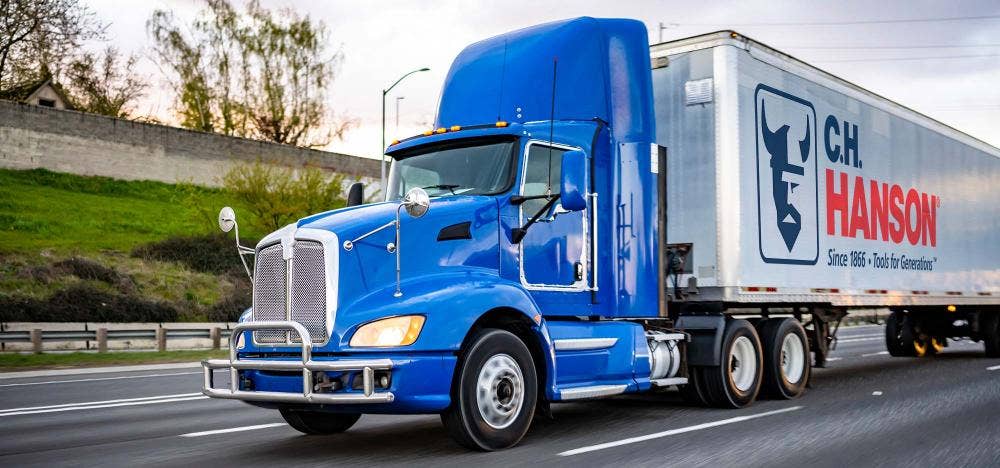 Freight Program

Freight is shipped F.O.B. factory (Naperville, Illinois); UPS shipments are shipped either collect or pre-paid and billed on the invoice. Truck shipments are sent collect via a carrier of our choice unless otherwise specified on the purchase order. On the specified carrier the purchaser is responsible for any additional costs. We reserve the right to pass on any surcharges that may be imposed upon us by any freight carrier. All items are available from our Midwest warehouse located in Naperville, Illinois.
Freight prepaid is allowed on the following orders:
C.H. Hanson will pay shipping charges for orders $350 and greater. Shipping to a single location within the Continental United States.
Orders going outside of the Continental U.S. can ship to U.S. Port per above. International shipments may incur additional charges paid for by the distributor/customer.
Shortage/Claims:
Title and responsibility for shipments pass to the consignee upon delivery to the carrier regardless of who pays transportation costs. In addition, the consignee accepts the responsibility for the shipment when merchandise is accepted. It is critical that the consignee inspect the goods and note all shortages and damages on the carriers' delivery document at the time of delivery. The consignee is responsible to submit any claims for loss or damage with the carrier within 7 days of receipt or the carrier and C. H. Hanson cannot be held responsible.