Stamp Set-1/2" Dot Design Letter 27Pcs.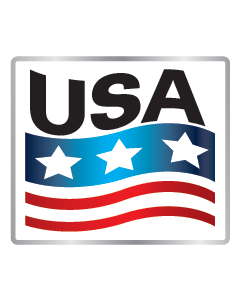 Premier grade: ideal for prolonged instustrial use, larger shank for better impression, and tempered for durability & safety
The letter set contains the following: 27 pieces A-Z, plus ampersand (&)
For hand-held, hammer-struck applications
Tempered shanks for extra safety
Proudly made in the USA
Product Overview
CH Hanson offers a set of Premier Dot Design Letter Stamps, crafted for hand-held, hammer-struck marking. The "premier grade" stamps are ideal for prolonged industrial use. Each shank is tempered for an extra dose of safety, and the increased length provides a better impression. The "dot design" font shapes character out of a dot formation. The marking is "low stress" for industries that require reduced stress marking. This set consists of 27 pieces, with letters A through Z and an ampersand (&).
More Information

| | |
| --- | --- |
| Model Number | 26400 |
| Product Width (in) | 11.4 |
| Product Weight (lbs) | 17 |
| Product Length (in) | 6 |
| Product Height (in) | 6 |
| Unit of Measure | EA |
| Brand | C.H. Hanson |
| Country of Origin | US |
| UPC | 081834264004 |
| Warranty | Limited Lifetime |
| Application | stamp used in aircraft, nuclear, and gas industries |
| Heavy Duty Stamp Sizes | 1/2 inch |
| Letters, Numbers, Combos, Symbols | Letters |
| Shank Size | 3/4 in x 3/4 in x 4 in |